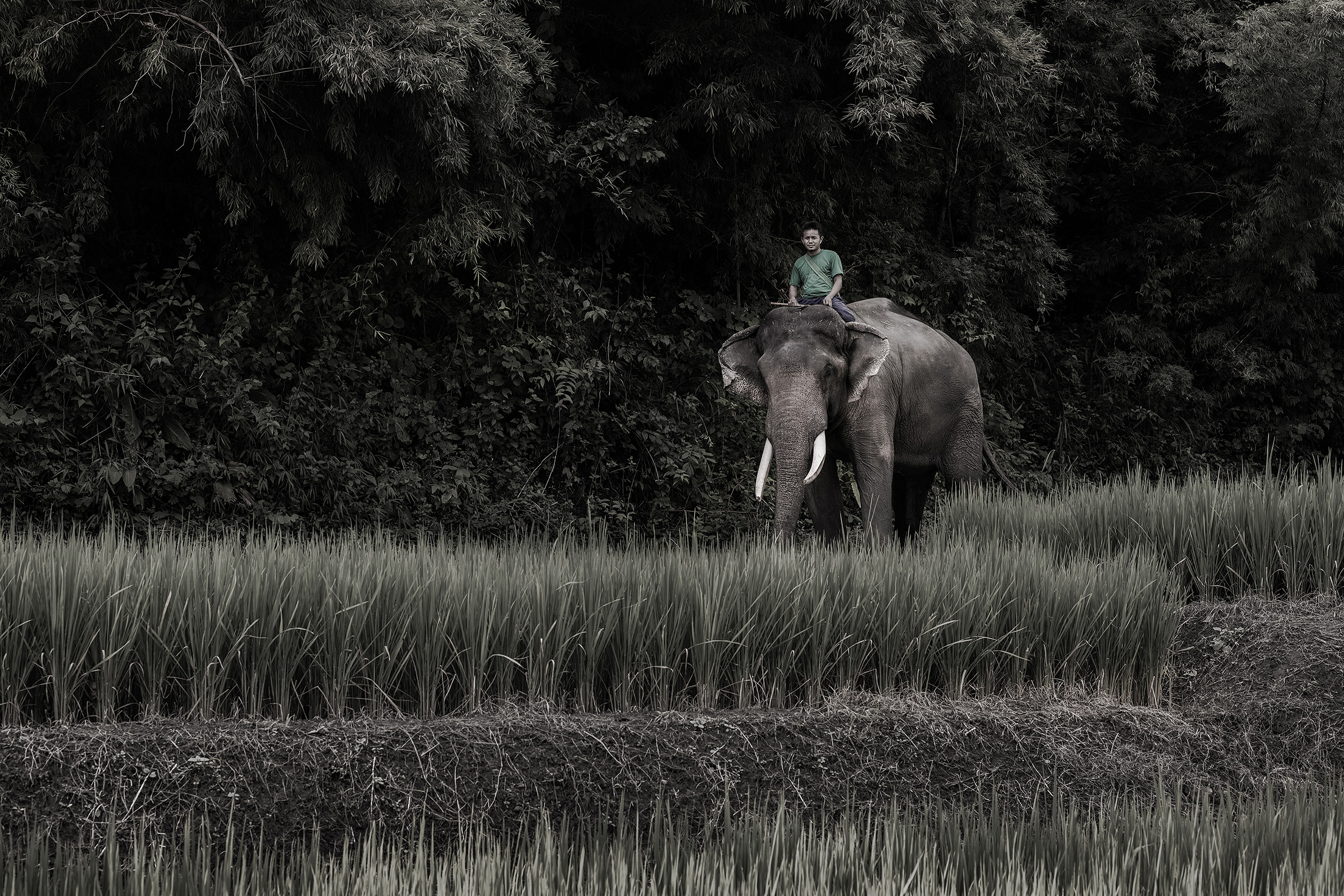 Elephants have been involved  with Thai society and become  the  National animal of this country  for long time in history. They have been not only used for heavy work like logging and transportation but also used  for combatting war as the vehicle for the King. In ancient time elephant  had appeared  as national symbol on the flag of Siam ( former name of Thailand) . Thus Thai people   do not recognize elephants  just animal but consider  them as important ,sometime more than man .
在泰国,大象在各种事物之中都处于非常重要的地位,这种状况有着很长的历史。大象的这种重要地位直到变成了国家的标志被放在过去泰国的国旗之上,这就是一件泰国人不只是把大象看作动物的很直观的例子,而一直是把大象放到重要的位置或者在部分事件中大象比人更为重要。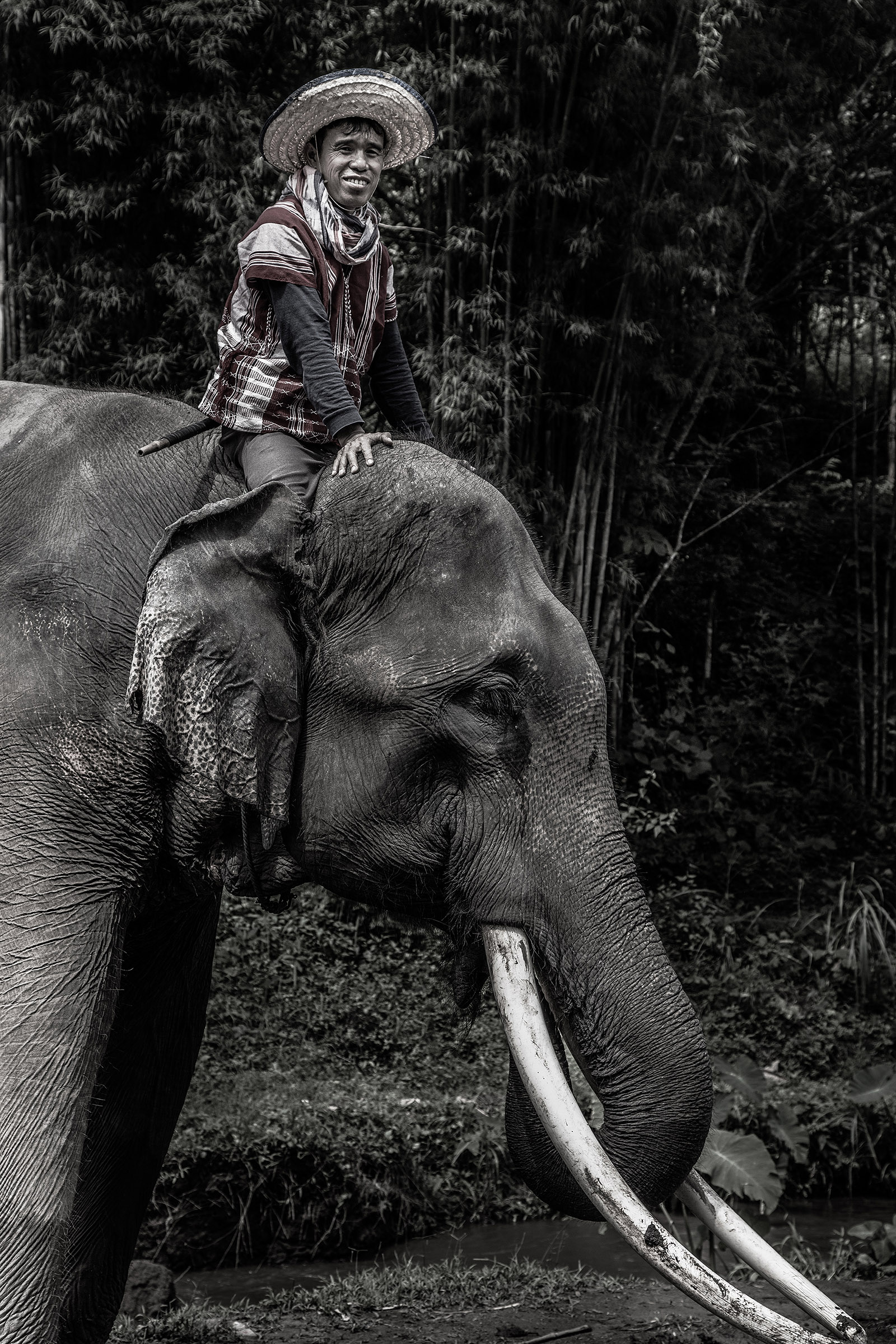 ​Raising elephant is much different from raising other animals because it needs one guardian to one elephant. The guardian (Mahout ) takes care of everything from feeding, bathing , giving medicine, etc. By doing so very strong and close relationship between them has developed.
很明显,大象和泰国人的关系有着很长的历史,泰国人养大象的方式不同于养其他的动物,因为这种养大象的方式是一头大象必须有一个人照顾,要给大象找草吃,要给大象洗澡,大象生病时要找药给它吃,因此形成了养象人和大象的这种紧密地关系。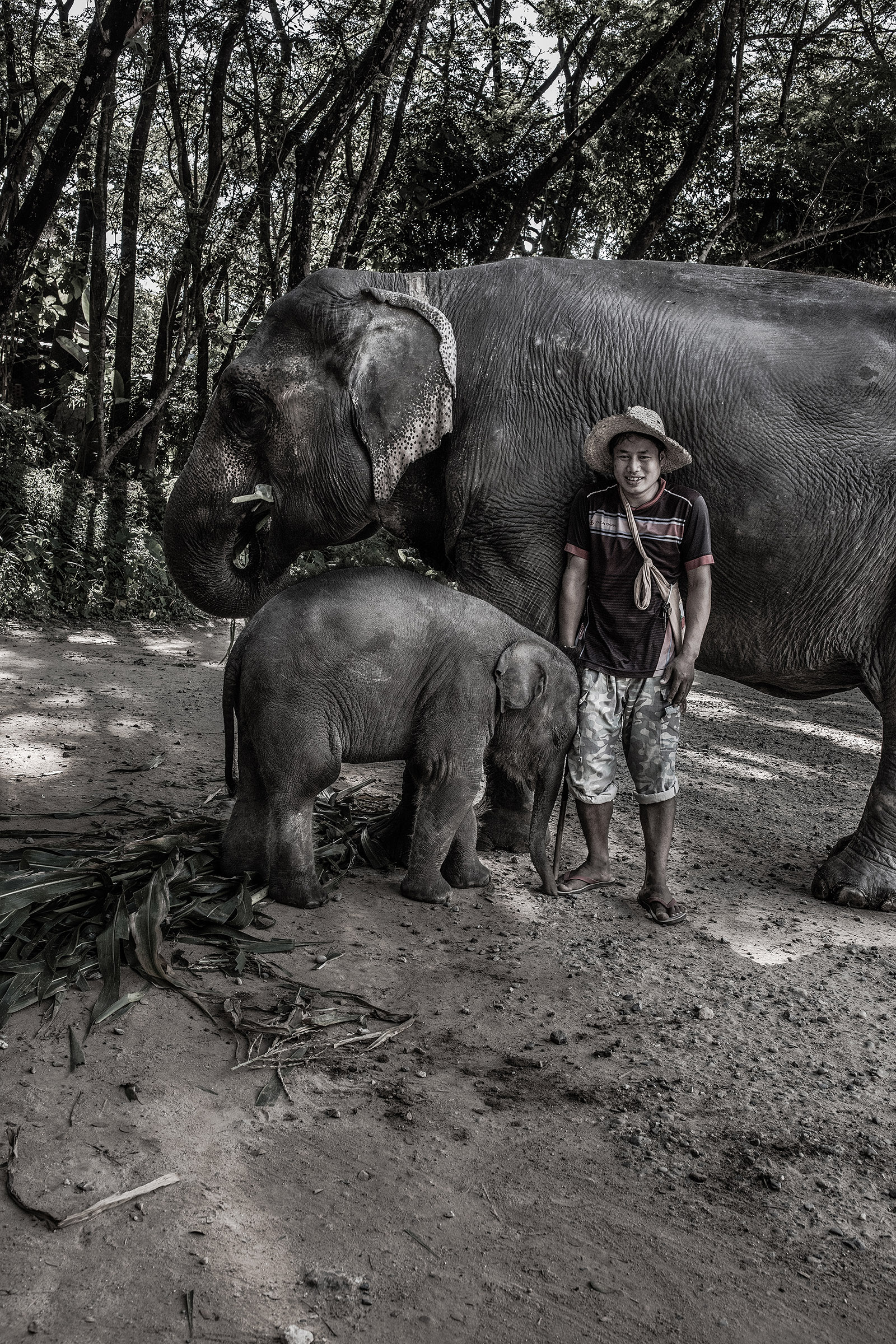 ​Because of the  story of  such relationship I would like to portray it by photography  .  This collection includes the culture and tradition of elephant raising in Thai society as well as the beauty of the relationship between elephant and it's guardian
从养象人和大象关系的方面,我因此想通过照片传递这些养象人和大象的故事。这组照片展示的是泰国养象文化和传统的一部分,包括可以看到养象人和他们养的大象美丽和谐的生活场景。